The force system is changing dramatically. The mankind is changing its countenance. A number of secrets, which Torkil doesn't want or can't reveal, is increasing. The word "gamedec" is taking a new meaning.
The whole three volumes can be named: "How did it all start?"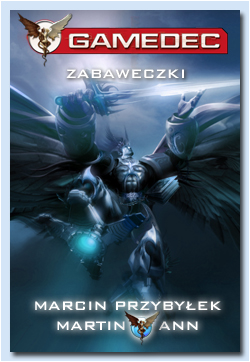 Grafika: Marcin Przybyłek, Marcin Jakubowski, Marek Okoń, Robert Letkiewicz.
Wykorzystano grafiki Tomasza Piorunowskiego, Marcina Trojanowskiego i Tomasza Marońskiego.
Webmasterzy: Lafcadio, wiesniak



video game walkthrough
Game-No1
Keno
Szósty sposób - blog Andrzeja Zimniaka
Wawrzyniec Podrzucki